Psychotherapy, or talk therapy, involves a person speaking with a trained therapist who can help them understand certain feelings and behaviors.
Therapy can help people deal with these issues by teaching coping skills or by working to eliminate them.
Our network of providers cover a range of specialities to meet your specific needs. Get matched today!
Family Conflict
Personality disorder
Individual counseling
Relationships
Promotion of mental health
immigration
Premarital counseling
Mental health
Depression
Parenting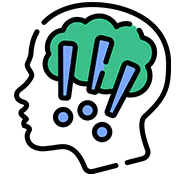 OCD
Sexual counseling
Anxiety & Stress
Cheating advice
Divorce counseling
Adolescent counseling